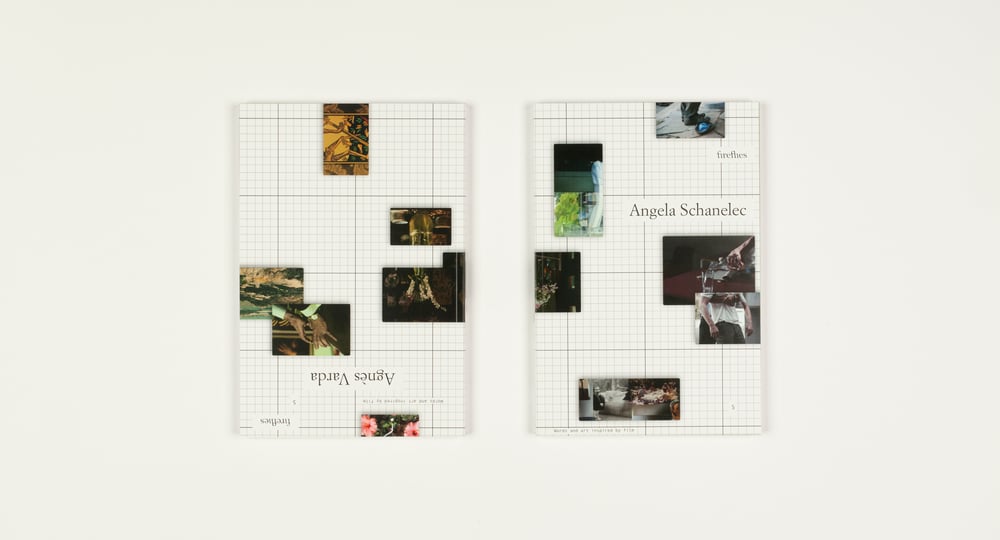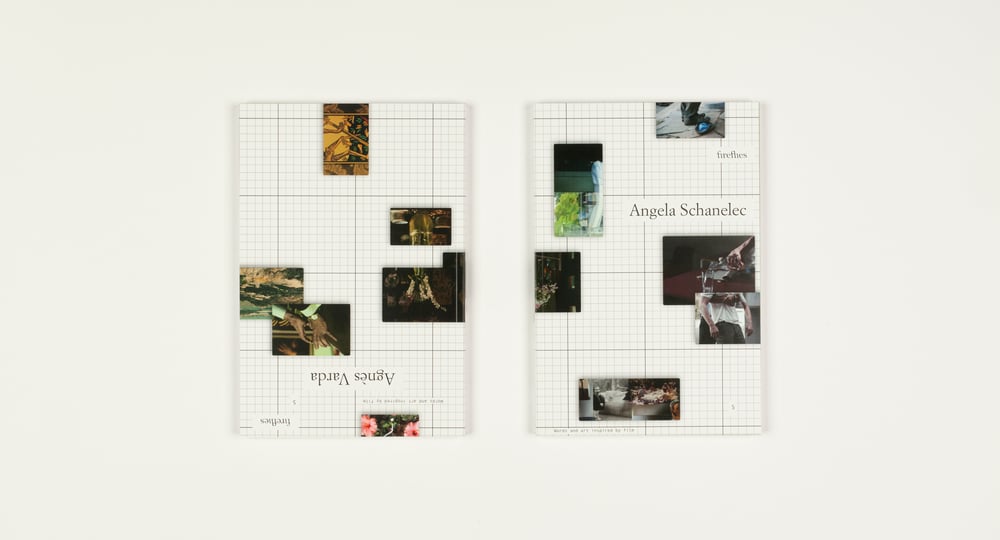 Issue #5: Angela Schanelec / Agnès Varda
€15.00 / Sold Out
Fireflies Issue #5 celebrates the work of two extraordinary filmmakers, Agnès Varda and Angela Schanelec.
In Issue #5 we've paired a living legend of French cinema with an artist yet to receive due recognition outside her native Germany, despite being one of the country's pre-eminent cineastes. The issue discusses, dismantles, reinterprets and creatively plays with their cinema, featuring insightful long-form interviews with both filmmakers alongside 29 responses from critics, novelists, poets, filmmakers, and visual artists who work with video, sound, photography and sculpture.
192 pages
Essays
Fiction
Poetry
Visual art (print + online)
Interviews with Angela Schanelec and Agnès Varda
Contributors
Wayne Koestenbaum,  Agnès Godard, Sam Smith, James Lattimer, Luc Sante, Leo Goldsmith, Travis Jeppesen, Kate Zambreno, Matthew Porterfield, Eli Cortiñas, Claudia La Rocco, Camille Picquot, Elena Gomez, Sin Ifie, Beny Wagner, Emily Bitto, Rebecca Harkins-Cross, Max Nelson, Brigitta B. Wagner, Lauren Aimee Curtis, Natalie Eilbert, Puck Vonk, Justin Wolfers, Lauren Carroll Harris, Madeleine Martiniello, Emma Corrall, and more.
For images and more info visit our website
--
For enquiries, please get in touch.
Fireflies is a print film magazine created between Berlin and Melbourne. Fireflies is independent, self-published and non-profit.
Nb: All customers are automatically added to the Fireflies mailing list because we believe you'd like to keep in the loop about Fireflies activities. If you would like to be removed from this, it's easy to unsubscribe.